Sunrise Solutions Translation Agency
Sunrise Solutions LLP is a translation company based in Nur-Sultan (Astana) and Almaty rendering a full package of linguistic services. Our agency was founded in June 2014, and, during this period, it gained confidence of leading local and foreign companies in different fields. Our clients are over 5,000 legal entities and private customers.
Our translation company in Nur-Sultan (Astana) and Almaty has over 500 translators and interpreters across Kazakhstan and CIS countries. We work closely with many partners and professional proofreaders, which enables us to ensure high quality and speed.
Call me back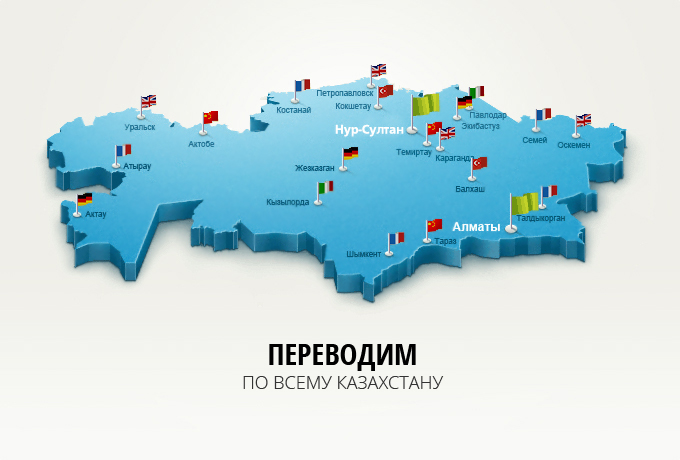 Reviews
10 Facts About SUNRISE SOLUTIONS Translation Agency:
Sunrise Solutions Translation Agency makes professional translations from English, Russian, Kazakh to 70  languages of the world.
We give legal support of documents — notarial certification of translation.
Our team consists of over 500 skilled and certified translators working with us across the whole world.
Thanks to it, we work 24/7 and can handle big projects within tight deadlines.
We can translate over 1,000 pages of one language pair just for a few days.
Our Translation Agency in Nur Sultan (Astana) and Almaty works with translators who are native speakers of target languages which allows us make quality translation and proofreading of highly important texts.
Our goal is to ensure the highest quality for the lowest cost possible for us.
We consult and support in apostille certification, legalization and document retrieval.
For big projects, we can make a free test translation, at your request.
You can order translation by email 24/7, without holidays, and get a quick response!
We love what we do and prove it by giving the best quality!
HOW TO MAKE AN ORDER


Please place your order


We'll give you a prompt quotation


And will be expecting an advance payment


Then we'll proceed your order

And hand it to you in person or by
e-mail
Новости
Новый филиал

31 Янв 2020

Дорогие друзья! Спешим сообщить вам, что у нас открылся […]